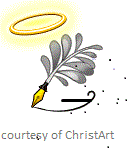 When you want something done right, you seek out an expert. Writers are always growing in their craft, so none of us have perfected it...yet.
No matter how long you've been writing, you need another person to look over
your manuscript. After a while, our author brains no longer see our own mistakes.
It is always best to have a fresh pair of eyes read over your work in progress.
If you'd like to utilize mine, I charge:
* PROOFREAD ONLY: $2.00 a page

*CONTENT EDIT: $3.00 a page up to 65k words, then $1.50 per page after that.
Incudes plot flow, discrepancies, character development, overused words, unnecessary tags, showing vs. telling, active vs. passive, sentence length, scene development, readability, thought flow.
*LINE BY LINE EDIT: $2.00 to line edit
looking for typos, punctuation errors, final polishing after content editing.

* BETA READ: $1.00 per page
(This is based on a page being an 8.5x11 Word doc. size, 12 pt font, 1 inch margins, 1.5 single-spaced)
Simply fill out the form in the Contact tab and let me know what service you'd like.
NOTE: At this time, I only consider faith-based works and clean mysteries (no paranormal, witches, etc.)
WHY CHOOSE ME?
As the author of fifteen published novels and novellas -- several of which have won awards--plus four more under contract, I have also been a freelance editor for seven years. I was an editor for Power to Change (CRU) for six years from 2014-2020, and am currently an editor for Elk Lake Publishing, Inc and Roaring Lamb Publications.
After a bit of polishing, I have helped quite a few authors' works (both fiction and non-fiction) shine.
Here are what a few have said ...
Your work has been a great encouragement to me. I have worked with other editors, translators, and interpreters in many countries. You have been one of the most helpful. So, let me say, Thank you, again, and may God bless you.
Glenn Taylor, Counselor, Pastor, Author

Thanks for your quick work and feedback. Thank you for the edits on the first half. I'm only eight chapters in on clean up, but you've given me several things to think about. :)
Jessica White, author of Bound by Brokeness, Surviving the Stillness
Thank you for such a quick turnaround. You're fast and you're good.
Martha RogersRomance novella author
You are truly a God-send. Thank you so much for helping this book become a reality.
Yolanda Fraser, LCSW
therapist, workshop leader
You taught me more about writing in the editing you did on In His Place than everyone else combined, even my agent once from Thomas Nelson!
Harry Griffith, author, journalist
You have been invaluable in helping me get my book published. Thanks for all your patient editing. Linda McCutcheon, Single Mom Survival Success
Thank you for all your time and work. You have truly been a blessing to us.
Candace Tuck, Someone Shoulda Told Us
Wish I had your writing skills but I'm working on it. Thank you so much for helping me.
Willem DeVijlder, Plant the Seeds, Pull the Weeds