The Bunco Biddies Mysteries.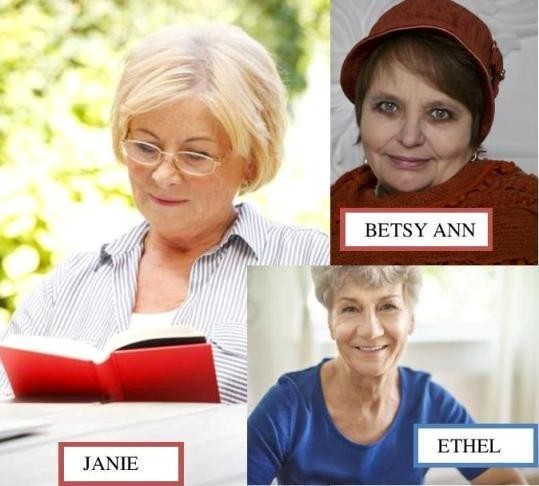 Three widows, who live in a Sunset Acres retirement community, host Bunco games every Thursday evening.

Betsy Ann, a retired columnist for the Alamoville, Texas community newspaper, considers herself a seasoned reporter, due to her articles in the Garden and Home section.

Ethel, a cozy mystery aficionado, can recall each episode of Murder She Wrote and Columbo. She catalogs every one of the who-dunnit paperbacks in her library by how the murders were committed.

Janie is the widow of a renowned Austin,Texas police detective. He often used her as a sounding board on his most boggling cases.
So when their neighbors start reporting bodies, the three hop into action, despite the fact that Janie's son-in-law happens to be Alamoville's competent chief homicide detective.

CLICK ON A TITLE TO LEARN MORE ABOUT IT