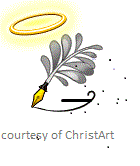 When you want something done right, you seek out an expert. Writers are always growing in their raft, so none of us are there...yet.
But, after fifteen novels and novellas, several which have won awards, and after being an editor for Power to Change (CRU), I have helped quite a few authors' works shine after a bit of polishing.
No matter how long you've been writing, it is always best to have a fresh pair of eyes. If you'd like to utilize mine, I charge $2 a page (8.5x11 Word doc. size) to proof, and $3.00 a page to fully edit. Simply fill out the form in the Contact tab.
Here are what a few have said ...
Your work has been a great encouragement to me. I have worked with other editors, translators, and interpreters in many countries. You have been one of the most helpful. So, let me say, Thank you, again, and may God bless you.
Glenn Taylor, Counselor, Pastor, Author

Thanks for your quick work and feedback. Thank you for the edits on the first half. I'm only eight chapters in on clean up, but you've given me several things to think about. :) Jessica White, author
of Bound by Brokeness, Surviving the Stillness
Thank you for such a quick turn around. You're fast and you're good.
Martha Rogers
Touching hearts, changing lives
http://www.marthawrogers.com,
You are truly a God-send. Thank you so much for helping this book become a reality.
Yolanda Fraser, LCSW
therapist, workshop leader